The world's most advanced people counting sensor
Vector 4D leverages our decades of people counting experience and has been specially designed for maximum performance and counting accuracy.
From basic people counting to multi-directional crowd and group counting, Vector 4D is suitable for even the busiest of locations.
Advanced features such as the unique staff detection capability and dwell time measuring, enable the Vector 4D to provide real behavioral intelligence in a range of scenarios including retail stores, offices and smart buildings.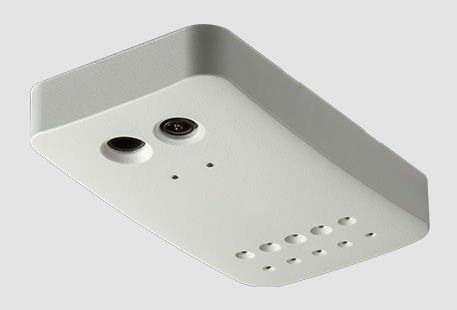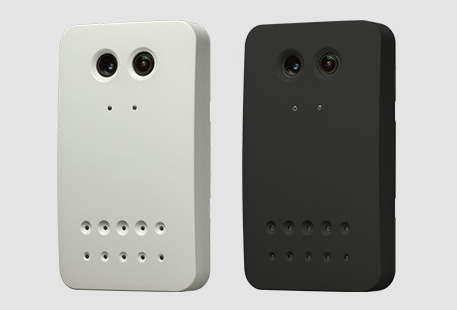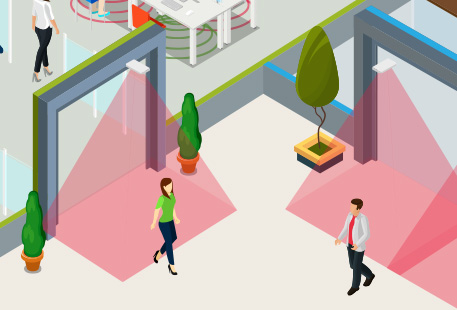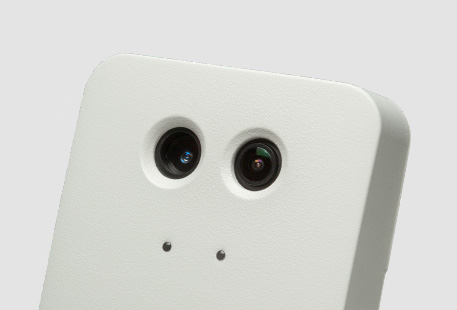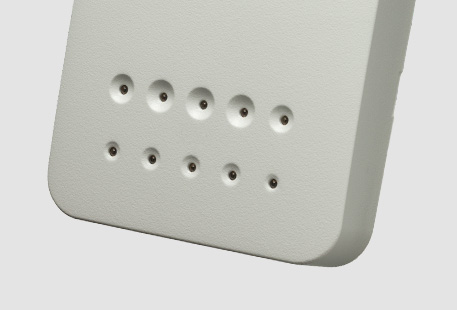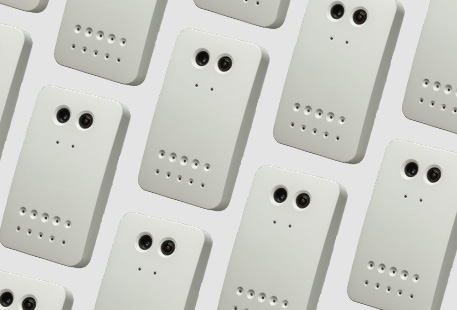 Advanced people counting features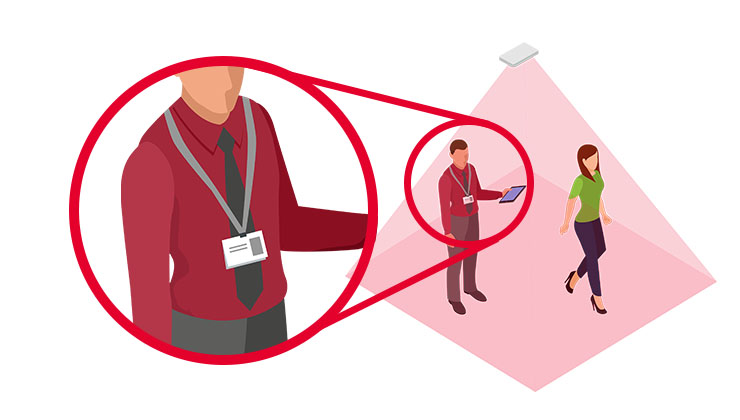 Simple fabric lanyards enable staff members to be distinguished from customers and visitors.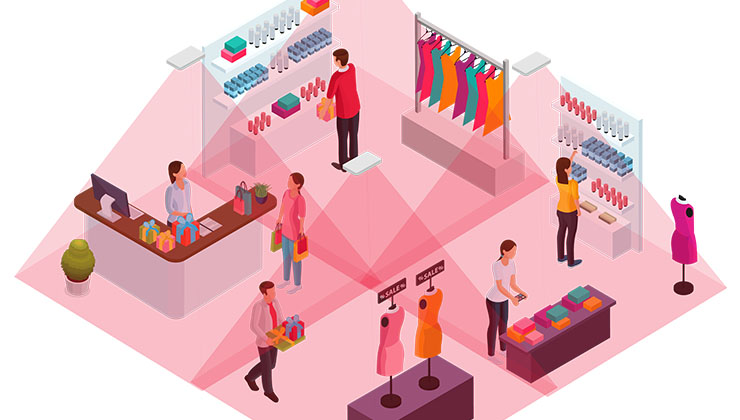 Open areas and wide entrances
Connect multiple sensors together for seamless tracking over large areas, wide entrances or even entire floorspaces.
Measure how long people spend in different areas and visualize movement trends with heat maps.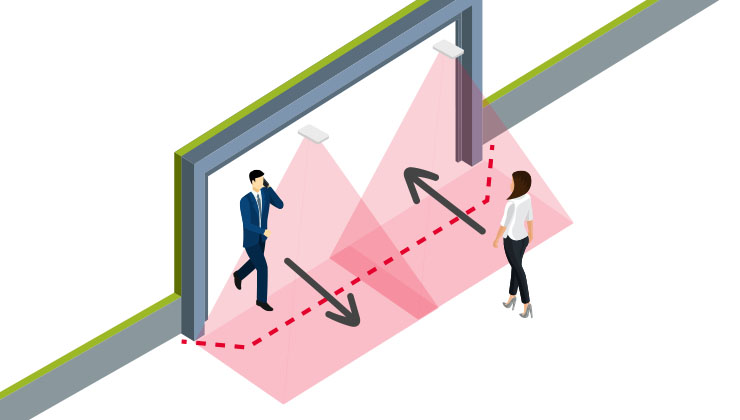 Multi-directional counting
Vector 4D detects the direction of movement and increments counts accordingly.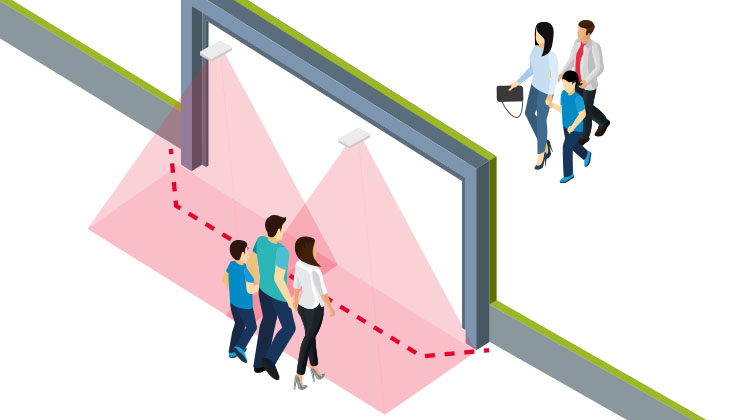 On-board AI handles large crowds and busy locations with ease.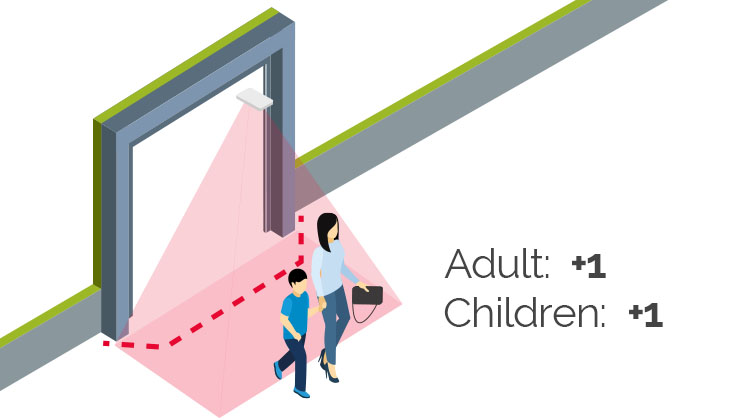 Separate adults and children with customizable height filters.
Measure people movement in...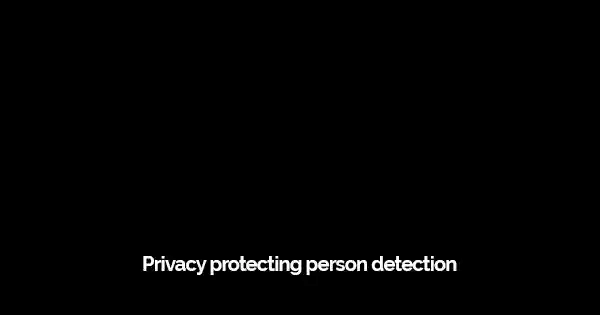 Vector 4D is not a camera
Vector 4D uses a technology called infrared time-of-flight to anonymously detect and measure the movement of people.
This technology ensures privacy is protected and that no personally identifable information is collected.
The low resolution on-board camera is only for setup and validation. It can be covered with a supplied lens cap for ultimate peace of mind.
Vector 4D doesn't just count people anonymously, it has been specifically designed to blend in discreetly with its surroundings.
It's small footprint, ceiling mounting and neutral color enable it to go unnoticed by visitors and building users.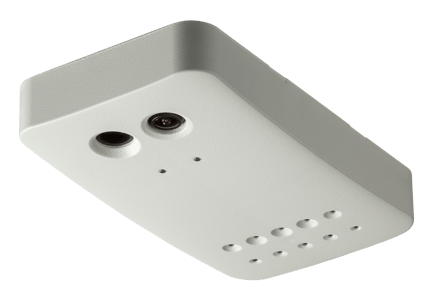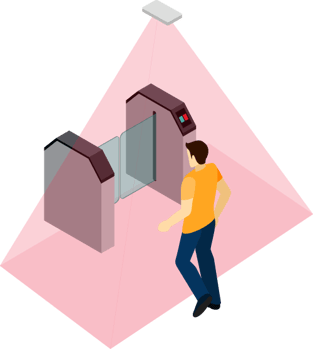 Vector 4D can be used as a tailgating detector
Yes, Vector 4D can be used as a real-time tailgating detector to prevent unauthorized access to your facility. In conjunction with an access control system it can trigger an alarm when a tailgating event is detected.
Other security modes such as "wrong-way" and "person-in-zone" detection, make Vector 4D the perfect anti-tailgating sensor for offices, government buildings, gyms, transport hubs and more.
Irisys are people counting experts
10billion+
people counted annually
500,000+
sensors deployed globally
Frequently asked questions
Can Vector 4D be used outdoors?
No, Vector 4D is not rated for, or suitable for, use outdoors.
How does Vector 4D measure people movement without using a camera?
Vector 4D uses the latest infrared Time of Flight technology and a powerful set of AI algorithms to anonymously detect the presence and movement of people within its field of view.
What is infrared Time of Flight?
Infrared Time of Flight is the use of invisible infrared light to measure depth. This is achieved by emitting an infrared signal and measuring the time it takes to hit an object and to return to the sensor. This information can then be used to calculate how far away the object is. By simultaneously emitting infrared signals across a wide area, a height-map picture of the complete scene or object can be created.
Infrared LED illuminators onboard our Vector 4D devices pulse rapidly and take this "height" snapshot multiple times a second. These snapshots are then processed by AI algorithms running on the device, enabling it to learn the background scene and anonymously detect the presence and movement people within its field of view.
Can Vector 4D really achieve an accuracy of 99.5%?
Yes. When installed and configured properly, there is no reason why a Vector 4D's accuracy should fall below 99.5%.
You may see claims from other people counting sensor manufacturers that their devices have a similar counting accuracy, or perhaps one that is even higher. We always advise our customers and partners to not take these claims at face value and recommend that they do their own research and testing.
Our products are regularly tested against our competitors and the feedback we hear time and again is that we were the only one to meet and exceed our accuracy claims.
We'd be happy to take part in a proof of technology or proof of concept and demonstrate the capabilities of Vector 4D to you too, contact us to learn more.
Need more information? Ready to get started? We're here to help, get in touch.