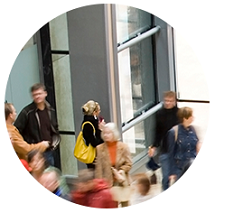 Infrared Integrated Systems Ltd, generally called Irisys, is the largest global provider of People Counting and real time Queue Management solutions. Although we are a world leader in the retail analytics industry, in recent years we have also expanded to offer a range of Smart Building management and Security solutions.
Our technology is utilised by major organisations all over the world in sectors varying from retail, banks, transport to leisure facilities and public buildings. Our systems give their operators an unprecedented insight on their business, giving them the information they need to improve customer service, operational efficiency and profitability. With such strong competition for every customer, our end-users often find rapid improvements in their business, and a quick return on investment.
Based in the UK, we export nearly 80% of our products, and our strong performance helped us to win the Queen's Award for Enterprise in 2011. The highest official award for British businesses, the Queen's Award for Enterprise came to Irisys for our 'outstanding performance' in exports, in the International Trade category
In 2012, Irisys won the Queen's Award for Enterprise: Innovation, and so for the second year in a row, Irisys proved that it is at the forefront of international business innovation.
We work through our worldwide network of resellers - partners we rigorously select to give the best local perspectives to our customers all over the world. Coupled with our innovative approach to product development, we have pioneered entirely new industries, such as queue management, which Irisys now dominates.
In 2012, Irisys became part of the Fluke Corporation, a worldwide leader in calibration and hand-held test instruments. Fluke is world famous for the durability of its test tools and offers a range of tough infrared thermometers, and a line of thermal imagers designed for extreme field use.

Irisys Innovation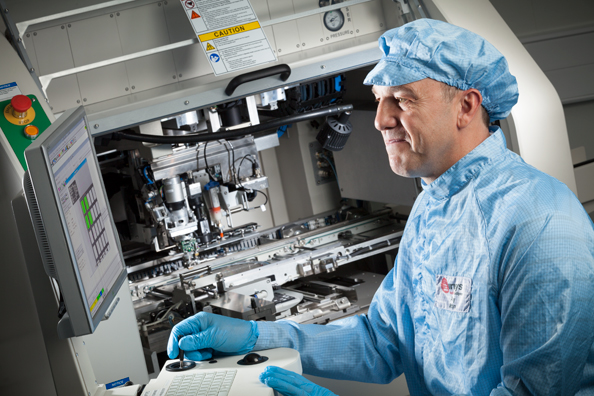 The Irisys innovation centre was opened in 2011 at Irisys headquarters in Northampton. The site showcases our latest systems and technologies, and enables customers, partners and the media to gain an understanding of how our systems are transforming retail, building management and security.
With a highly educated workforce (usually one in six employees has a PhD) and a high percentage of reinves
tment of revenues, we stay ahead of the competition by our commitment to pushing technological boundaries.
Like most engineering companies, we talk to our customers to identify the problems they want solving, and then develop products that meet those issues.
But Irisys is a bit different, because we also invent things no-one's ever thought of before.
No-one asked us to invent Queue Management. We came up with the concept because we developed the technologies and saw a new way to use them. Then we asked our customers, if we could do this for you, would you buy it?
They did – and the rapidly growing, highly profitable international queue management industry was born, a sector that Irisys dominates.
Working with Academia
Irisys has cultivated highly successful relationships with academia throughout our history, and this has been key to our continued innovation. Find out more about how our work with the University of Leeds has created real returns in our case study.

Awards
2014
InformationWeek Elite 100
The QueVision system deployed by Kroger, powered by Irisys sensors, was responsible for reducing customer waiting times from over four minutes to less than 30 seconds. This technology allowed Kroger to rank 3rd in the Information Week Elite 100, a list of top business innovations of 2014.
2012
The Queen's Awards for Enterprise: Innovation


In 2012, Irisys won its second Queen's Award, this time in the sought after Innovation category. The highest official UK recognition for businesses, our Queue Management technology used by many of the World's leading retailers, including Tesco, Kroger and many others.
Sunday Times ARM Tech Track 100
As a result of our strong performance in 2011/12 Irisys was awarded the title of fastest growing technology company by the Sunday Times ARM Tech Track 100.
2011
The Queen's Awards for Enterprise
Irisys won its first Queen's Award during 2011, in the Enterprise category. These prestigious titles are awarded by HM Government to British companies that are at the very forefront of their respective industries.
2006
Retail Week Customer Service Initiative of the Year
In 2006 our Queue Management solution enabled the UK's largest grocery chain, Tesco, to scoop the prestigious Retail Week Customer Service Initiative of the Year, thanks to their hugely successful One-in-Front campaign. Sir Terry Leahy, Chief Executive of Tesco, cited this as a key factor in boosting Tesco's profits.
2003
European Electronics Industry Awards - Research and Development
Irisys' pedigree in high-tech research and development was recognised by the European Electronic Industry Awards back in 2003.