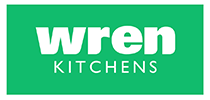 Retail Store Footfall Counting
Providing accurate footfall data for Wren Kitchens
Wren Kitchens is the UK's number 1 kitchen retailer and home to the biggest kitchen collection with nearly 100 stores across the country.
They already recognized the benefits of people counting and understanding footfall around their stores, however their current solution was unreliable and not providing data they could trust.
Business Issue
Wren had already spotted the benefits of counting footfall and had previously installed a solution which was coming to the end of its life and becoming unreliable.
Wren got in touch with Axiomatic and met to find out exactly what Wren needed. One of the features required for the new system was video capability as well as excellent accuracy so that staff would not need to be involved in the diagnosis of any queries and the counter performance could be monitored easily.
Solution
It was decided that the Irisys Gazelle DualView thermal counter with Axiomatic's PeopleCounter software would offer a high degree of accuracy and reliability.
A pilot scheme was set up to enable Wren to see the solution in action within a trial store, before committing to a rollout. It also allowed them to run the new system side by side with the existing solution to compare the two.
After a very successful pilot, the solution was rolled out to a further 6 stores and continues to be included in all new sites as well as existing stores.
Business Benefits
Axiomatic engineers carry out the physical installation of the counters, with support and backup from our support team.
The system is then monitored by Axiomatic's support team so that any interruptions to performance are spotted and resolved quickly (such as network outages).
Wren are now expanding into the US and using the latest Irisys Vector 4D Time of Flight counters which are the most accurate footfall counters Axiomatic have seen to date.
Axiomatic software provides Wren with raw, unedited data which they are able to use in any way they see fit, importing it into their own systems to provide intelligence on footfall numbers, busy and quiet times, conversion rates and marketing impact.
Axiomatic and Irisys are proud to continue to work with Wren, delivering accurate footfall data for both their UK and US stores.
About the project
Industry sector: Retail
Geography: UK
Service solution: People counting sensors, retail analytics platform
Project size: 100 stores
Strategic partner: Axiomatic Technology Ltd
Need more information? Ready to get started? We're here to help, get in touch.