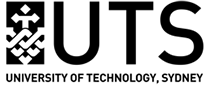 University Occupancy Monitoring
How UTS used space utilization data for smart decision making
One decision. $5million savings.
Facing difficult questions about how their estate was being used, they turned to Axiomatic Technology and their local partner TPS to install an innovative room monitoring system based on world-leading Irisys hardware.
Business Issue
UTS sought better space utilization and efficiency
In 2011, the University of Technology in Sydney Australia identified a requirement for a space utilization and room usage system, seeking to drive a more efficient use of their estate.
In order to use the existing capacity as well as possible, a monitoring system was required that could accurately and continuously collect room usage data, and produce detailed reports for the management team against a range of metric.
Until this point, manual methods had been used, but these have a number of drawbacks:
The data is static and just a snapshot of one point in time
Reports are expensive to produce and prone to human error
Reports didn't correlate against the timetable, and room usage could not be fully determined
Data collection is very disruptive to staff and students
Solution
Early adoption of transformative technologies
UTS have a reputation for innovative use and early adoption of transformative technologies to solve problems, and in conjunction with Axiomatic Technology and local partner TPS, a Space Management solution was proposed and implemented, based on Irisys hardware.
The Irisys sensors, ceiling mounted thermal people counters, were installed at the entrances of everything from small meeting rooms through to large, 300 seat lecture theatres.
An advanced reporting suite
Axiomatic's SpaceAudit® software suite would then monitor the number of people present in each room over 30 minute periods, comparing the figures against the timetable. The system could then generate reports detailing:
Frequency:

the number of hours per day that a room is used
Occupancy:

the average occupancy of used periods
Utilisation:

the average occupancy of all periods of the day
Comparisons:

between the number of people attending, the number booked to attend, and the room capacity
Differences

between the number of hours the room was booked for and the number of hours it was occupied.
The

person responsible

for room bookings for the time that was wasted, their course and department.
Clever choice of hardware
With a wide range of People Counters available on the market, the Axiomatic/TPS team chose the Gazelle DualView from Irisys.
This sensor was ideal for this project due to its combination of:
Privacy protection

- the thermal people counting sensors do not capture identifiable images of people, so they protect individual privacy.
Remote validation

- the IP enabled sensors can be configured and validated via the internet, making deployment and configuration changes quick and easy
Accurate and reliable

- the Gazelle series of people counters can achieve accuracy in excess of 98% and is one of the most reliable people counters in the world.
Scalability

– the Gazelle platform is suitable for everything from rollouts of one sensor in one location to worldwide network of thousands of devices
Proof of Concept
Potential for millions of dollars in electricity savings identified
An initial trial was set up consisting of a dozen different rooms with a simple reporting system, but UTS quickly wanted to ask more complex questions, such as:
What are the frequency, occupation, & utilization (FOU) metrics for the large lecture theatres?
How is time wasted in smaller rooms, with less than 30 seats?
What are the trends in student attendance over the course of a term or semester?
What times of day are busiest?
By working together and giving continuous feedback, the UTS space management team were able to tailor the system to meet their requirements, and Axiomatic Technology were able to develop the product using real-life data, making the process faster and more effective.
Integration of utilization data to HVAC
At an early stage, Senior Buildings Information Officer Bryce Hutchinson asked for the ability to synchronize control of the air-conditioning system with the room booking system, so that it would only be active during booked periods when people are in the room – with a potential for millions of dollars in electricity savings annually.
By the addition of dedicated hardware to control the HVAC system, the trial demonstrated there were huge savings to be made.
The next stage of the project was the implementation of Axiomatic's OTOVAC® software (Occupancy and Timetable Optimised Ventilation and Aircon Control), using BACnet to communicate to controllers, rather than using a physical relay.
Business Benefits
One decision that saved $5million
Lecturers know that their room usage is being monitored, and are more careful in the bookings they make for their courses. They take more care to book a room of the right size, rather than hosting small classes in big lecture theatres, and only book the amount of time they need.
Additionally, when a group of senior lecturers and the University senior management planned to build a new, large lecture theatre, the facilities management team were able to use data from the system to prove that adequate capacity was already in place. That one decision saved around $5 million.
UTS have been able to use the system to:
Gather real-time data for accurate space utilization reports
Highlight no-shows, early finishes, and room availability info
Inform future space requirements in campus redevelopments, avoiding investing in unnecessary building works
Monitor wasted bookings, helping to minimize time wasted
Track attendance in spaces that enable new teaching methods
Investigate and reduce energy consumption – automatically turning off the air-conditioning when the room is not occupied reduces energy costs and greatly reduces greenhouse gas emissions and the University's carbon footprint
This also provides significant financial savings UTS have also found that the space management system has made a real difference to the amount of time wasted.
About the project
Industry sector: Higher education, university campus
Geography: Australia
Service solution: People counting sensors
Solution partner: Axiomatic Technology and local partner TPS
About UTS: One of Australia's leading higher education institutions, the University of Technology, Sydney (UTS) has a heritage going back over 120 years.
Need more information? Ready to get started? We're here to help, get in touch.