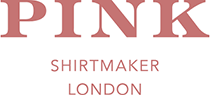 Retail Store People Counting
How Thomas Pink transformed by using retail analytics
Thomas Pink worked with Irisys partner Ipsos Retail Performance to transform their business practices using retail analytics powered by Irisys people counters.
Business Issue
Thomas Pink has been a client with Ipsos Retail Performance since 2003. Traditionally they were monitoring footfall data alone, until recently when they began looking at how this affects Conversion Rate.
The team wanted Conversion Rate as a key KPI to drive the business, however the stores were not using the data available alongside the footfall reporting.
Solution
With the accuracy of Irisys thermal people counters to monitor footfall, Ipsos Retail Performance carried out a six week benchmarking programme in one store to show the power of footfall data when combined with conversion rate.
After a four-week benchmark period, the store team embarked on a training programme and produced action plans to improve sales.
Based on the data provided, changes were immediately implemented in-store; including amending staff schedules to match the footfall patterns and changing staff shift times and breaks. Sales in the store increased on average by +1.2% in just four weeks.
Following the benchmarking programme, Thomas Pink Store and Area Managers have attended the Ipsos Retail Performance Training Academy to gain a better understanding of the data and the insights it can give them.
Business Benefits
Aminur Rahman, head of retail operations at Thomas Pink, said:
By putting all of our store managers through the Ipsos Retail Performance Training Academy, we've given them the knowledge and tools to drive their store's performance.

Our staff now have the ability to assess the impact of footfall and conversion rate and, through the training they've received, they can identify opportunities and make changes immediately.

We continue to see improvements in our conversion rate across our estate (one of our key KPIs), so we're delighted with the results.

- Aminur Rahman, Head of Retail Operations, Thomas Pink
About the project
Industry sector: Retail
Geography: UK
Service solution: People counting sensors, retail analytics platform
Strategic partner: Ipsos Retail Performance
About Thomas Pink: Part of the Louis Vuitton Moet Hennessy group, Thomas Pink is a modern British shirtmaker with flagship stores in London's Jermyn Street, Madison Avenue, New York and Rue Francois Premier, Paris.
As well as shirts for men and women Pink carries a wealth of luxurious silk ties, tailoring, knitwear and accessories.
Need more information? Ready to get started? We're here to help, get in touch.