Keeping customers happy at Ralphs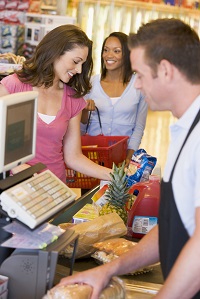 Speed of checkout is pivotal in customer satisfaction. Retail technologies like Irisys' smart queue management solution are helping not only to re-define the customer experience, but are setting the measurable expectations that define it.
Ralphs, a subsidiary of The Kroger Co, implemented its system called QueVision, which uses infrared sensors and predictive analytics, to arm store front-end managers with real-time data to make sure registers are open when customers need them.
Powered by Irisys' technology, QueVision was ranked No. 3 among the InformationWeek Elite 100 listing of the top business technology innovators in the United States, 2014.