IMPORTANT: SafeCount has been discontinued as a product line, however the functionality has been added to Vector 4D
Real-time & automated occupancy monitoring
SafeCount is a real-time occupancy monitoring solution. Originally designed to help businesses manage occupancy levels during the COVID pandemic, SafeCount continues to provide businesses with a quick and easy way to measure, manage and report occupancy levels.
SafeCount has various display screen options for visual warnings and alerts when limits are approached or exceeded. Simple dashboards and historical reports enable attendants and management to gain insights.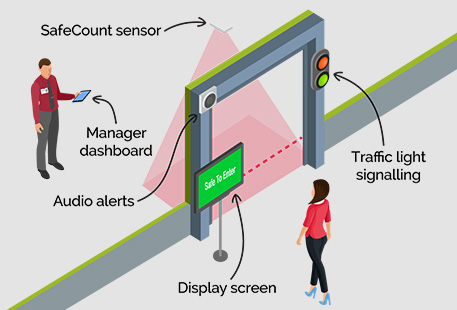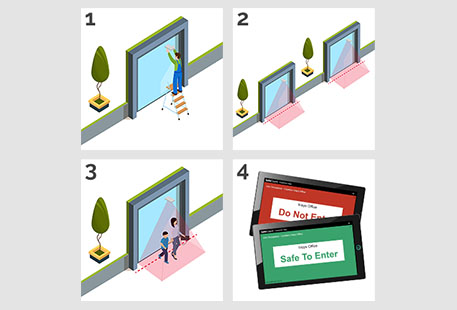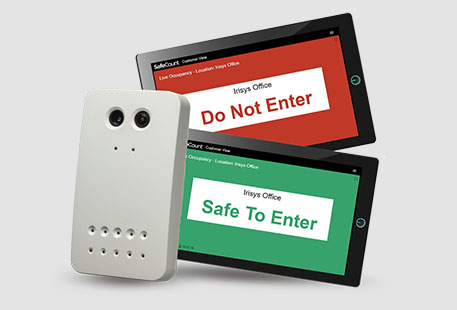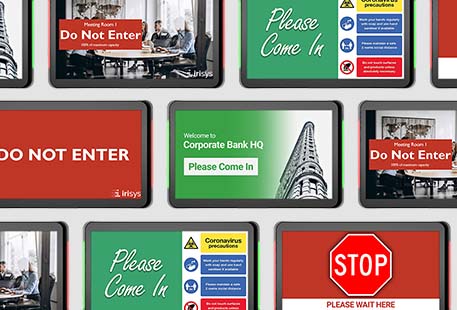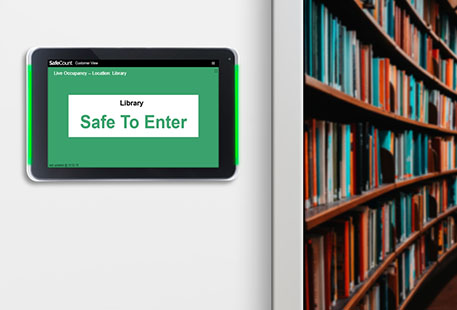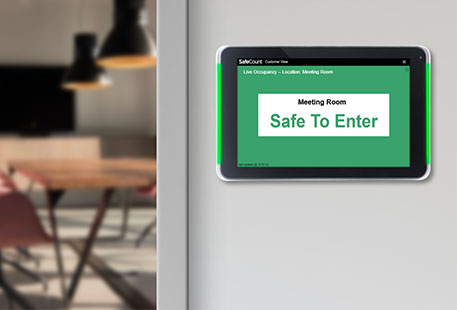 Spot on accurate. Very simple to use.

- Kevin Weatherill, CEO, The Markets
The Markets at Anacortes chose a SafeCount system to protect customer and staff safety within the store.
Describing it as "a perfect solution" for them, CEO Kevin Weatherill, praises the accuracy and simplicity of the system, and reveals that the occupancy data captured is providing benefits and insights in other areas.
Documents & technical specifications
IMPORTANT: SafeCount has been discontinued as a product line, however the functionality has been added to Vector 4D
Need more information? Ready to get started? We're here to help, get in touch.