Are you making the most of your space?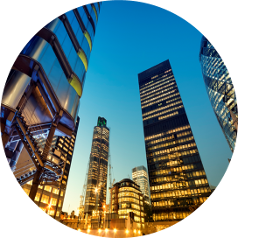 Where are the occupants of your building at any one time? It's a difficult question to answer, but without knowing you can't utilise your space effectively. Organisations often find that large areas aren't being utilised, or are only busy for short periods of time each day.
Irisys' Smart Building technology gives you valuable insights that can help you to understand how your building is being used and to ask the right questions to make improvements:
Look at the use patterns of your building –
Do you need all that space? Are some areas being under-used? Couldn't you save significantly on rent and utilities by moving to somewhere better suited?

See where your staff are actually needed. Find out where your building is being used, where it isn't, and use this information to organise your cleaning and maintenance more efficiently.

Do the working patterns of your employees meet your expectations or is something different happening? Find out how to create scheduling that works for everyone.

Irisys' Smart Building Technology gives you the tools you need to investigate and answer questions like these, helping you to find new savings, improve efficiencies and make evidence based judgements to get the most out of your facilities.