Manage your offices more efficiently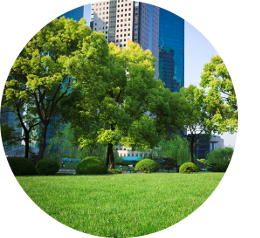 The cost of managing a large corporate HQ is a huge burden on businesses, so you have to find every opportunity to make savings and improve operations. Irisys Smart Buildings systems give you the information to do this.
Measure, analyze, improve, save
Do you use all your space at one time? Could you consolidate space to save money, or employ more staff without having to expand the building?

See where your staff are actually needed. Find out where your building is being used, where it isn't, and use this information to organize your cleaning and maintenance more efficiently.

Better understand the working patterns of your employees. Find out how to create scheduling that works for everyone.

If you used your space more efficiently, could you save on heating and lighting quiet areas? Could you even rent them out or consolidate other departments to one location?

Irisys' Smart Building Technology gives you the tools you need to investigate and answer questions like these, helping you to find new savings, improve efficiencies and make evidence based judgments to get the most out of your facilities.