How do Smart Buildings work?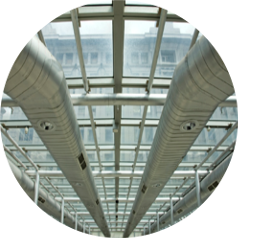 How can Irisys deliver you real-time intelligence about your facility, and how can your occupants make use of it? By deploying a network of highly advanced thermal cameras and sensors throughout your building at entrances, exits and at other locations, our unobtrusive instruments can collect data automatically, all feeding into a central computer system.
Allowing you to see a range of options, from the whole facility to specific zones or even individual rooms, you can analyse usage over time to identify trends, or get an update of live data.
Help your systems adapt to fluctuating occupancy levels

Align building use to energy demand

Reduce operating costs
Working with highly reliable thermal instruments gives several advantages:
Individual identities are indistinguishable, protecting the privacy of your staff and visitors

Even in areas of low light conditions the system has no difficulties detecting people

Low energy consumption

Largely unaffected by dirt or dust

MTBF > 25 years