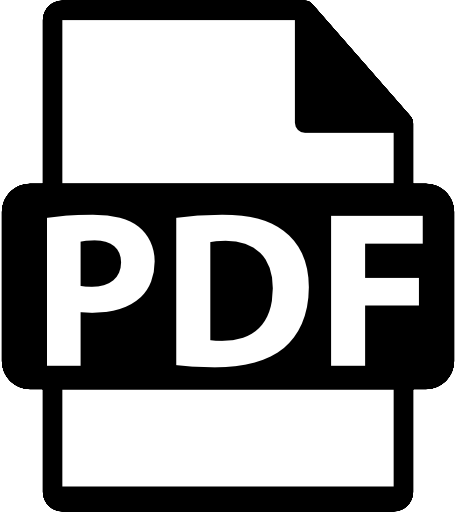 Download the PDF Version of this blog so you can share or read it later.
X
Get a PDF copy of this article so you can read or use it later
Customers are clear about what matters most – are retailers listening?:
How effective queue management can improve customer satisfaction, optimize labor, and differentiate you from competitors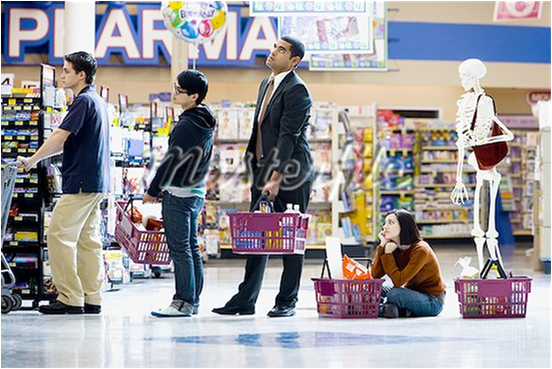 Every other week from now through the end of the year, we'll be posting a series of articles about queue management and the value it can bring to your business. In this, the first article in the series, we define queue management, the need for accurate measurement, and the technical foundation of the Irisys solution.
Accurately measuring your queues
This year, Consumer Reports polled their readers about grocery store satisfaction; the biggest complaint was 'not enough open checkouts'. In the latest ACSI supermarket study, customers give their lowest marks to 'speed of checkout lanes'. Another grocery study, conducted this year by Market Force Information, showed that "...the greatest opportunities for differentiation are in operation-related attributes, such as fast checkout, gracious staff and atmosphere."[1] Customers can't be any clearer in their desire for a faster checkout process and the importance it plays in their overall satisfaction with a retailer. By managing check-out lines and wait times, retailers can take advantage of this opportunity to make a positive impression on their customers and differentiate themselves from their competitors.
For retailers, queue management is about understanding when and how many people line up at check-out and ensuring that the customers in those lines are taken care of in accordance with the retailer's service objective. Specifically, if the company's goal is to have no more than 3 people in line at a register, then achieving that service objective requires that someone or something is continuously monitoring and acting to ensure the goal is met.
The first step in managing lines (or queues) is accurately measuring them. Traditional techniques can provide some indication of queue lengths and wait times but don't provide factual, on-going, time-of-day measurement.
Customer satisfaction surveys are costly and results aren't timely,
Mystery shopper is also costly and only provides a snapshot of the front end,
Work sampling studies are labor-intensive and if the retailer doesn't have in-house resources to conduct the studies, they are expensive to conduct, and
Store Manager self-reported data may be biased or unreliable.
The Irisys Queue Management system provides continuous, 24-hour measurement of queue lengths, wait times, cashier utilization, under and over staffing and other key metrics. With this information, the retailer can take the essential first step in effectively managing their queues – and that is 'measuring' them. If customers are basing where they shop on how long they wait in line, isn't it time to start taking this attribute seriously and putting the same level of effort into measuring and managing it as you do other key attributes - like pricing and out-of-stocks?
Using thermal imaging, and a proprietary algorithm developed by Irisys' Lead Software Developer Stuart Holliday, the Irisys system counts customers as they walk through the door and as they approach the queue. He says: 'Our algorithms allow us to provide accurate and consistent measurement of queue lengths, and to determine the optimum staffing levels, which gives store managers and senior managers within the business the information they need to really understand what the customer experience is like in their stores. Our system allows retailers to base their decisions on the best available data.'
Using behavioural analysis, customers arriving at the queues are identified as individuals or as shopping groups. This information provides the arrival rate at registers. In addition to the historical data capture, there is a short-term forecast of arrivals to aid front end managers. With a count accuracy rate of 98% and over 350,000 installations, Irisys is the largest and most experienced people counting and queue management provider in the world.
Lorie has a background in Industrial Engineering and Strategic Project Management and a Master's Degree in Operations Research from Ohio State University. She has 20 years of experience in Grocery Retail, spending the past 4 years at Irisys working with retailers in North America implementing the Irisys queue management system and Front End best practices.
Stuart Holliday is Irisys' Lead Software Developer. He has a Master's Degree in Computer Software Engineering from the Imperial College London and has developed for Irisys for the past 14 years. Over that time Stuart has worked with multiple retailers, enhancing the Irisys system to meet the specific needs of each retailer.
[1] Janet Eden-Harris, Chief Marketing Officer, Market Force Information