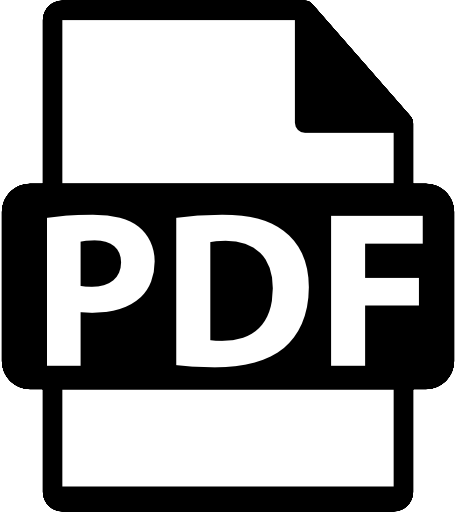 Download the PDF Version of this blog so you can share or read it later.
X
Get a PDF copy of this article so you can read or use it later
Any retailer knows that customer service is key in building loyalty and increasing sales. In a highly competitive market, where customers have an option to shop elsewhere, low levels of retail customer service are not tolerated. This article will outline what constitutes a bad customer service experience, as verified by retail industry research.
The current state of retail customer service
Although being service based, the retail industry as a whole is failing to wow consumers. In a Mintel survey of 2000 adults, 69% were generally satisfied with customer service standards in retail, yet fewer than one in five responded that they were "very satisfied". Store managers, who aspire to lead customer service standards in their industry, should seek to discover the components of customer service that are most important to the consumer.
Participants in the survey were asked what elements make a bad retail customer service experience. As can be seen from the chart below, "insufficient checkouts open" is their pet peeve. Most customers are willing to queue, although the acceptable time varies between retailers. But, if they are forced to queue when some checkouts closed, they experience negativity.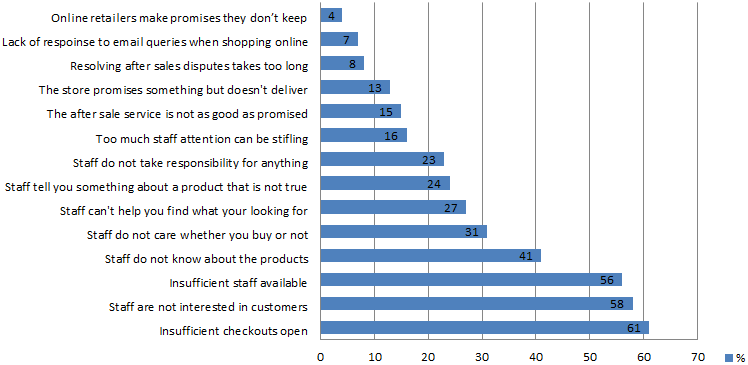 The age-old adage "service with a smile" is still relevant today as well, with 58% of respondents concerned about staff not being attentive or interested, and 31% believing staff not caring at all about making a sale is bad customer service. The attitude of your workers is a crucial area that may need improvement in your establishment, but it won't be so effective without staff knowledge to back it up. Training to ensure staff know about the products in store and where to locate them is also important.
"Insufficient staff available", like the top grievance of queueing, can be resolved with effective staff scheduling to ensure your store has the right amount of staff position in the right place at the right time. If management of your staff roster is particularly weak at peak times, this could be what lets down your customer's shopping experience, even if the other elements are fine.
What can be done to improve the customer experience?
A queue management system can help you reduce queues, increase shopping time and increase basket size. Irisys' real-time queue management solution predicts the optimum number of checkouts needed in 15 and 30 minutes to maintain their desired service level - helping you conquer customers number 1 customer service grievance.
Download our Tesco queue management case study, to find out how they improved their retail customer service: