Industry expertise
Irisys has a wealth of knowledge and hands-on experience gleaned from years of working with some of the world's best-in-class grocery retailers all over the globe, including the United States and United Kingdom.
Practical expertise combined with best practice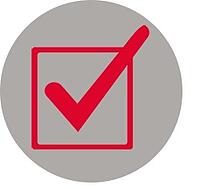 Expertise gained in these environments allows us to quickly identify areas of key importance to the retailer. Crucial insights into front-end and customer service areas of the store operation can provide rapid and lasting results, helping not only to ensure a positive customer experience, but also achieve operational excellence and positively impact the bottom line.
Creating value
Our emphasis is on creating value – for you and your customer. Our range of services includes:
Store operations consulting

Customer service review

Customer service benchmarking

Strategic reviews

Store front-end planning

Project and programme management

Maximising technology benefits and facilitating integration
Delight your customers, keep costs under control
Our experts work with your functional teams – operations, marketing, merchandising, customer insight, IT and finance – to understand your objectives and assess operational performance, identifying and helping implement opportunities for sustainable improvements - allowing you to delight your customers, while keeping your costs under control.
Irisys Retail Consulting
Helping you deliver on your customer promise is at the heart of what we do.
Uniquely placed to provide you with a tailored and highly specialised kind of service, based on your specific needs and priorities – and combining this with our analytics engine – we provide you with extraordinary intelligence and commercial advantage.