People Counting - Thermal or Video?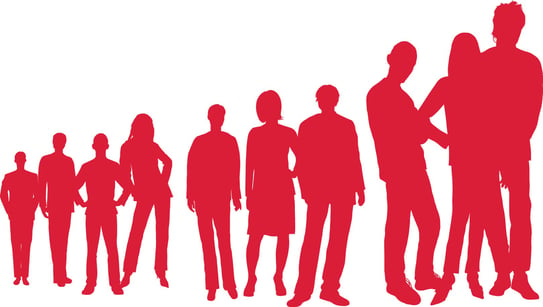 One of the first questions end-users ask themselves when researching people counting technology is whether to choose a thermal or a video based solution. Irisys have become the world leading provider of people counting technology using thermal based systems, and we firmly believe that this technology holds decisive advantages over other forms of people counting. This is why we have invested and innovated in it for over 15 years and have over 300,000 units in the field worldwide.
Far from being an old fashioned solution, Thermal sensors still rank among the very best people counting technology available anywhere.

Thermal and Video comparison
| | |
| --- | --- |
| IRISYS thermal based counter | Video based systems |
| No privacy or security issues because no image is taken. | Potential privacy and security issues with the taking of video images. |
| Unaffected by ambient light levels - functions well in a wide variety of conditions from darkness to bright light | Often very sensitive to lighting levels, causing variable counts and will not function below a certain ambient light level |
| Works by detecting emission from a moving target which means background features are completely ignored | Sensitive to changes in image background, such as floor colour and other background features, which can cause miscounts |
| Shadows are not detected and therefore do not affect count accuracy | Shadows from people may cause miscounts |
| Typical power consumption 1W | Typical power consumption 5W |
| Largely unaffected by dirt and dust on lenses which may build up in some environments. Cleaning not required | Dust and dirt on lenses can affect the visual wavelengths used in video based systems, causing reduced sensitivity. Periodic cleaning may be required |
| MTBF is >25 years | MTBF variable |

Irisys People Counting systems and video
In addition to the core advantages of thermal based devices, Irisys products also have a number of features giving them improvements over video based solutions:
| | |
| --- | --- |
| IRISYS thermal based counter | Video based systems |
| 'Master and node' configuration provides more accurate counting on wide entrances | Most video is 'stand alone' and does not couple well together to cover wide entrances |
| Thermal counter available as IP, relay pulsing and CAN versions, giving much greater flexibility for different installation situations | Most video does not have the flexibility of output types |
| Quick set up and configuration | Often require time consuming setup and calibration |
| Secure data channel via encrypted data feeds. | Most video does not have this flexibility |

Misconceptions of Thermal People Counting
Thermal technology has been developing over the last few decades, and many criticisms that may have once been valid are no longer applicable, resulting in some misconceptions about thermal people counting:
Is thermal people counting accurate?
Irisys products such as the Gazelle range of people counters can achieve accuracy of greater than 98%.
Do Thermal People Counters have a narrow field of view?
Actually, our thermal people counters can cover a wider area than most video solutions, and we can monitor entrances of up to 25m across using a small number of sensors. With our WideTracker™ technology, our systems can be seamlessly networked to cover entrances of virtually any width.
Can I use Thermal People Counters if my ceiling is less than 3m high?
Yes, and the minimum height for people counters is also more or less identical to video based systems. The minimum mounting height for a thermal people counter is about 2.1m, but any lower and people would be walking into it!
Will weather conditions affect a thermal people counter?
Weather will affect any people counting system, but Irisys have successfully installed systems for users in a diverse range of climates, from Dubai to Finland, the UK to Hawaii. In fact, our range includes several counters that are specifically designed for outdoor use.