People counters can be used to collect a wide variety of data for important in-store retail analytics. Find out what data can be collected with our handy infographic.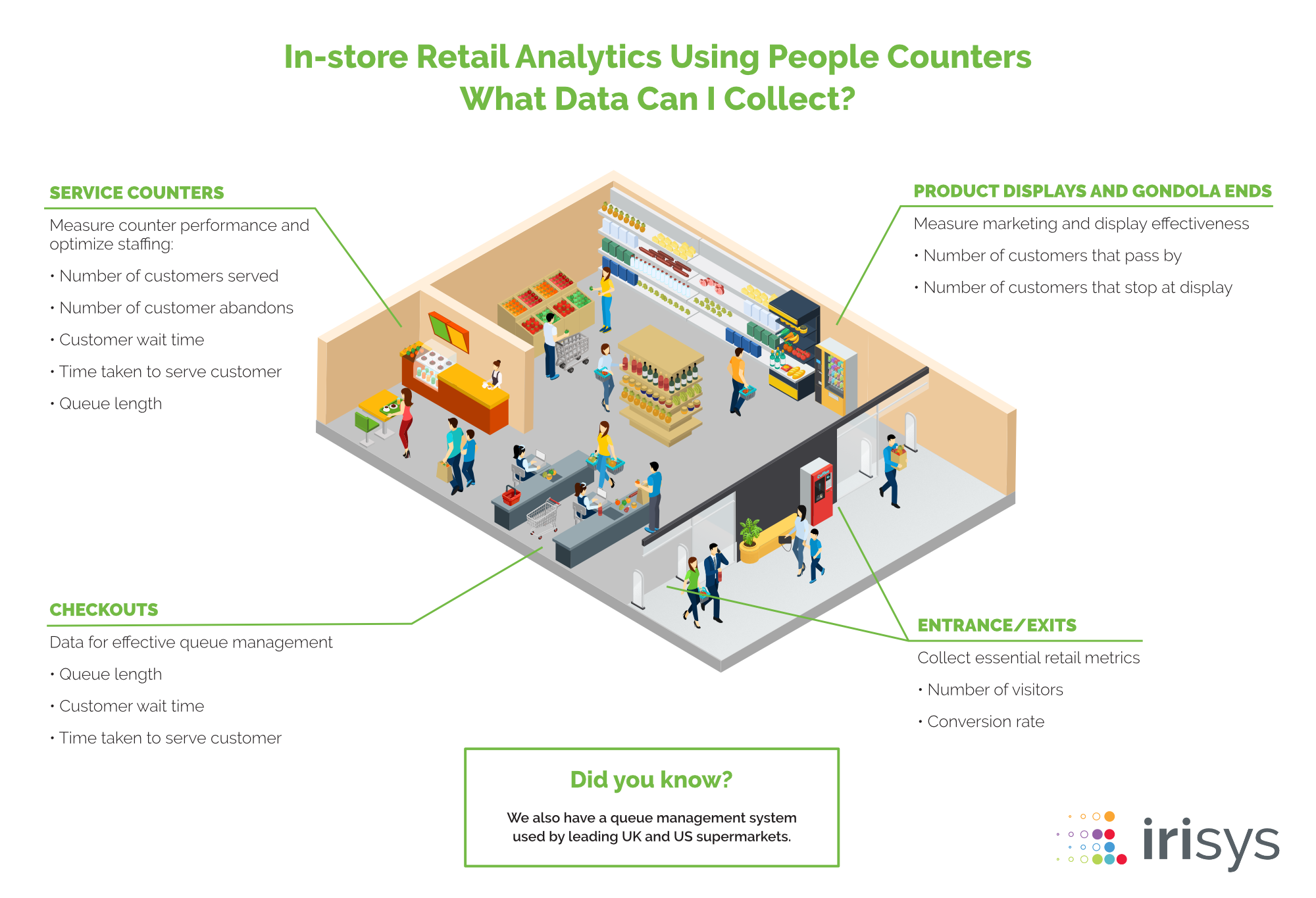 (Click image to enlarge)
Supermarkets are big users of retail analytics and footfall analysis. Our people counting data powers intelligent queue management systems in supermarkets around the world, as they look to improve customer service, reduce queues and optimise staffing.
How will you utilise people counters to capture this vital information?