We Count on Partners Like: Ipsos Retail Performance
Organisation Overview
| | | |
| --- | --- | --- |
| Founded: | | 1989 |
| Headquarters: | | Milton Keynes, UK |
| CEO: | | Peter Luff |
| Summary: | | Ipsos specializes in solutions for footfall, shopper tracking and in-store behavioural research |
| Irisys Partner: | | Since 2008 |
Partner Profile
Ipsos has been a leading provider of footfall and behavioral insights for more than25 years. That expertise has made them one of the most trusted sources for accurate people counting solutions and traffic data among UK and North American shopping malls, retail and other sectors. In fact, Ipsos, a member of the Irisys Synergy Partner Network, recently received a Partner Achievement Award for outstanding performance across sales, product innovation and service – one of only five partners globally to make this accomplishment.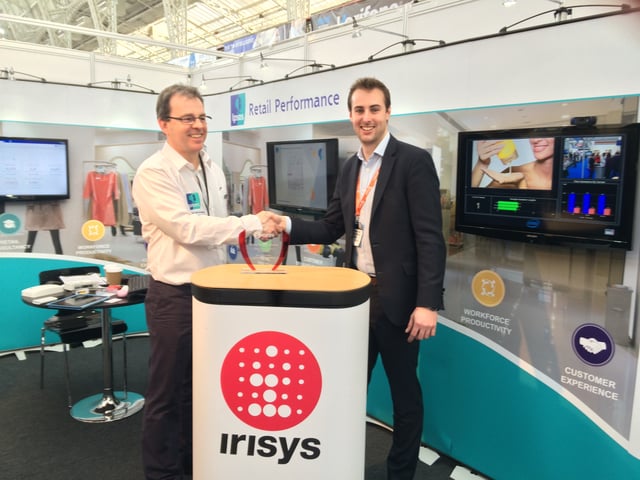 Ipsos understands that providing people counting analytics is not a case of one size fits all. That's why they needed a People Counting device that was not just accurate and reliable, but one that was scalable and could integrate seamlessly into their robust analytics solutions, says Ipsos President Peter Luff.
"We are committed to getting the right sensor installed in the right location for all of our clients," says Mr. Luff. "Irisys are able to provide industry leading sensors, so we can complete the puzzle with insightful, accurate and actionable insights for our clients."
After experiencing significant success in the UK, Ipsos recently expanded its partnership with Irisys to deliver unprecedented access to cutting-edge solutions that combine powerful retail consultancy and market-leading technology across North America.
"Working with Irisys has been a stellar partnership," says Mr. Luff. "Their support and service from technical assistance to sales and marketing is remarkable. We are proud to be part of the Irisys Partner network and look forward to a long relationship."
With more than 175 partners spanning more than 90 countries, Irisys maintains the world's largest, most sophisticated network of retail-technology providers within the People Counting market. Its consortium continues to grow across Europe, North America, South America, Asia, Africa and Australia. Click here for more information about the Irisys Synergy Partner Network.