The call for a more agile workplace has been loud and clear, and many employers have embraced the flexible working model. Some employees specifically seek out forward-thinking organizations that encourage flexibility as it provides them with the opportunity to work according to their personal preferences. Occasionally, it may be the quiet sanctuary of a home office, and at other times, the more social, collaborative environment of an open-plan space. This approach places employee well-being front and center of your company's initiatives and helps to attract a high caliber of staff. To make this possible, the deployment of workplace sensors should be a prominent consideration when looking to improve infrastructure.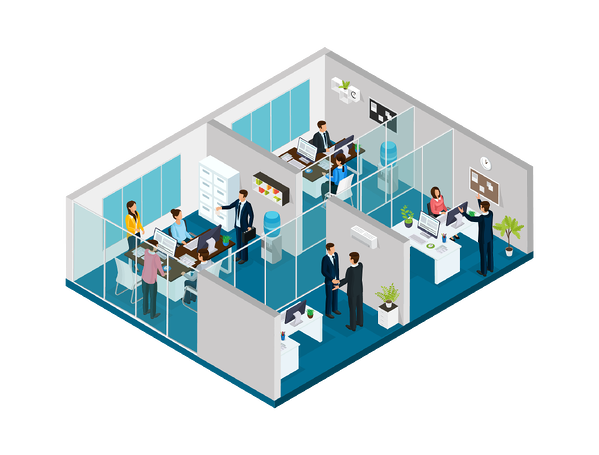 Which type of workplace sensor do you need?
A critical step you can take towards more efficient space utilization of workplace resources is to deploy desk occupancy sensors in conjunction with a desk booking system (for a more holistic overview of occupancy levels and to configure ongoing occupancy updates, you may also want to consider other types of occupancy sensors depending on your goals and budget – for example, sensors that are suitable for meeting rooms, washrooms, and open plan zones.)
Desk sensor data can be used to make scalable optimization decisions that help you save on unnecessary additional costs and discover new opportunities to improve the on-site experience.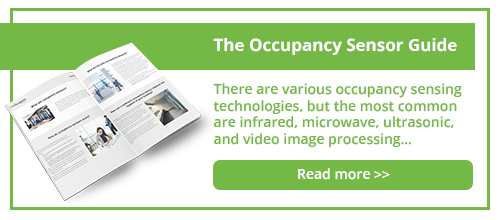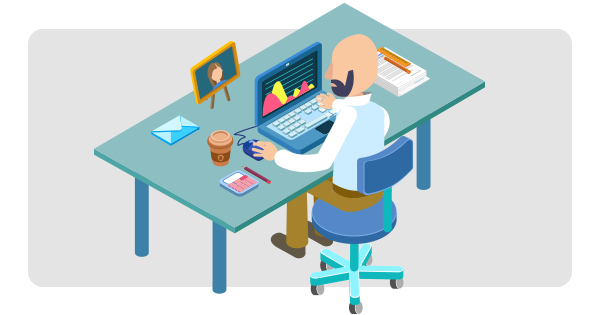 What is a desk occupancy sensor?
Desk sensors are small devices, usually placed on the underside of a desk or workstation. Using anonymous passive infrared (PIR) technology, this type of PIR sensor detects motion (i.e., when there's a person sitting at a desk). An instant update is then sent wirelessly to connected platforms that utilize this type of sensor data.
This privacy-compliant solution has a narrow 'field of view' that enables the wireless smart sensor to accurately detect desk use. This minimizes and reduces potential interference from people walking past.
Sensor data is received by an analytics platform, such as True Occupancy, that will configure instant desk occupancy updates and help to integrate the desk sensors into other key operational systems.
These types of workplace sensors are ideal for large, multi-level office spaces as they can enable automation of HVAC and lights, ensuring unoccupied desks in far-off corners of a building don't become an energy drain or mount additional costs.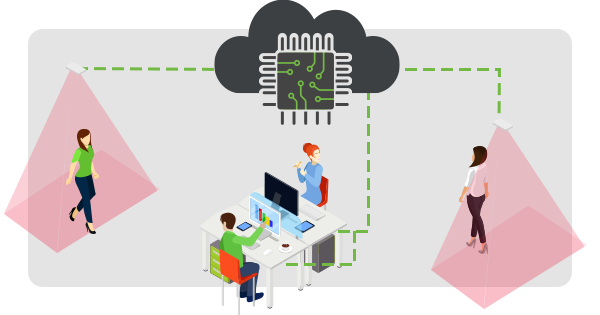 Cloud desk occupancy data – the future is here
Organizations looking to execute sustainable long-term optimization strategies are embracing smart building technologies. Occupancy insights are integral for strategic decision-making because historic and live data provides reassurance when reducing or investing in more resources.
Cloud technologies help operational and strategic teams easily access sensor data, helping speed up the roll-out of experience-enhancing improvements. In addition, those same tools can empower employees to make proactive decisions about how they'd like to work on a particular day. The tools and live data are conveniently accessible to them, reducing lag and wait times for specific resources.
Employees are individuals with their own preferences, and their level of productivity will invariably be affected by their ability to control their workspace environment. Desk sensors can unlock many of the freedoms employees seek by connecting to booking systems, enabling fast and efficient access to real-time data. This allows each employee to determine how and where they will work on a particular day.
Cloud technologies will continue to play a key role in your company's evolution towards more sustainable practices, which makes investment in easy-to-integrate hardware and software solutions a smart move.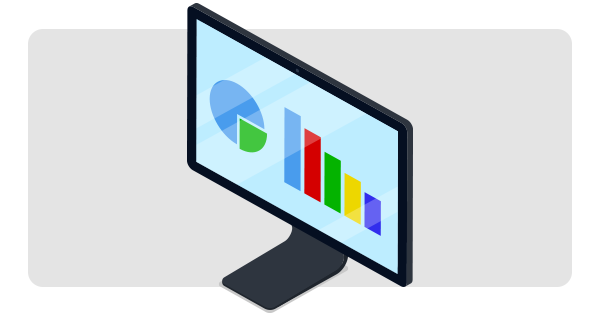 What is a desk booking system?
Desk sensors collect data that is used in the process of locating, booking, and managing desks at your workplace.
By using the data to automatically detect when desks are occupied or free, it can cancel bookings if an employee fails to show up after making a booking. This is especially useful in preventing employees from booking a desk for a whole day and not attending at all. When a desk is still not occupied, say, 30 minutes after it was due to be occupied, the desk booking system can free it up to be booked and utilized by someone else.
How does desk booking improve the employee experience?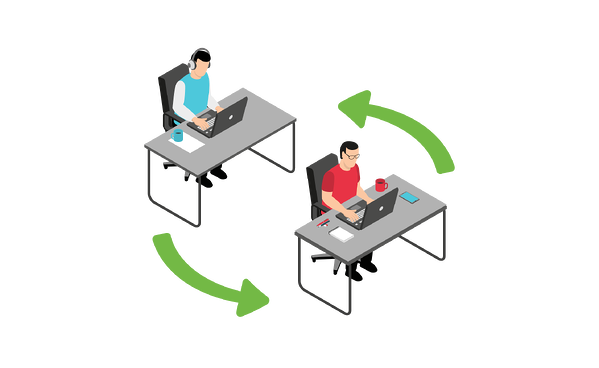 Workforce enablement
Desk booking helps staff to be more efficient. Instead of wasting time in search of comfortable and suitable places to work, team members can use an app, a browser-based booking system, or even their Outlook calendar to reserve their preferred desk space.
Staff can use booking systems to help them make the decision if they want to go in on quieter or busier days by checking how many desks are booked; closer to the time, they can rely on real-time desk sensor data to ascertain the true occupancy levels.
Improved hygiene
Desk sensors can alert facilities staff when a desk is no longer in use, ensuring swift sanitization can take place so that only freshly cleaned desks are released for reservation again.
Powering your desk booking system and your company's cleaning schedule with real-time data from occupancy sensors will help you manage pre-booking, zoning, cleaning, and tracking of desk usage to ensure safety at all times.
Utilizing a desk booking system reduces the amount of permanently allocated workspaces required, meaning the desks in your office will be tidier and cleaner. There will be less desk clutter with photo frames and other personal effects – making the desks easier for cleaners to do a thorough job. App-based booking systems provide a 'touchless' hygienic alternative to manually booking desks, further adding to the benefits.
Wayfinding
By making use of a wayfinding app and combining it with your desk booking system, it will allow team members to locate other co-workers. All they have to do is enter their co-worker's name into the app, and they'll be able to locate them instantly.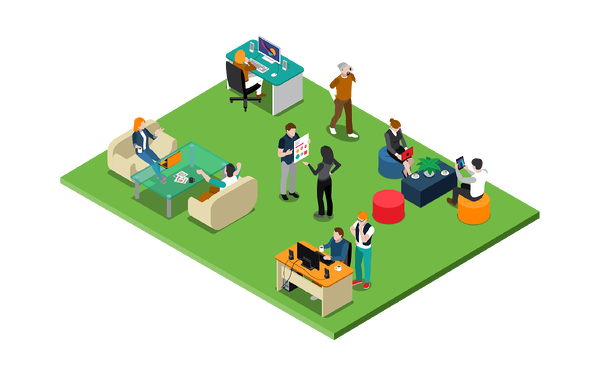 Facilitating employee needs
A desk occupancy sensor can help you efficiently use work and collaboration spaces such as meeting rooms. As flexible working days and hours become more common, desk sensor data and desk booking will give you valuable data about working patterns. Ultimately, you'll learn how much office space you really need and what you need it for.
You'll be able to re-purpose your office space, potentially making huge savings on office overheads. For example, you may well learn that a significant proportion of your fixed desks are under-used. By converting them to flexible desk space, you'll be able to increase the space utilization while reducing the overall amount of space your people currently require.
Desk monitoring and privacy
Staff may naturally feel apprehensive about how desk sensors may impact their privacy. You need to address the fear that they are being watched by communicating effectively.
First, explain the technology you are using. Demonstrate that you're using a system that uses no cameras. Next, you need to show why you're collecting this data and how you use it to benefit their experience.
You should explain how there's no 'big brother' aspect to the system – how you have no interest from the point of view of their diligence and how long they're spending at their desk. You only want to improve their experience, optimize your company's workspace and potentially reduce energy usage.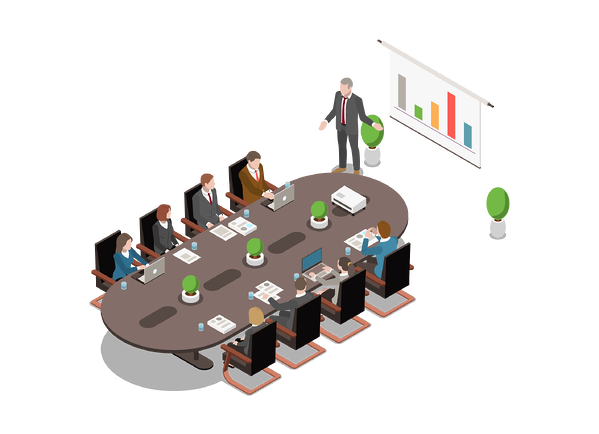 Why choose Irisys desk occupancy sensors?
With over 25 years of experience, Irisys people counting and occupancy sensors have helped forward-thinking organizations enjoy the benefits of IoT-connected technology and reliable occupancy data.
Each wireless smart desk sensor uses passive infrared (PIR) to detect movement and provide instant updates. With no personal information stored, our desk sensors devices are completely anonymous and support your commitment to compliance with privacy laws.
Easy to deploy, our ultra-low-power discreet sensors simply stick under each desk and transmit data wirelessly to our gateway and True Occupancy solution.
Irisys desk sensors integrate with new or existing building management systems and technologies, working to enhance your smart buildings' functionality by providing accurate occupancy data. Our long-established presence on the market offers reassurance of support and commitment to evolving and improving our products and services.
Find out more about the benefits of desk booking and desk sensors
There are countless ways for desk sensors to improve operations, on-site experience, and the efficiency and profitability of your organization. Take a look here.
Or, if you want to learn more about our True Occupancy solution, watch this short demo or talk to one of our occupancy monitoring experts.