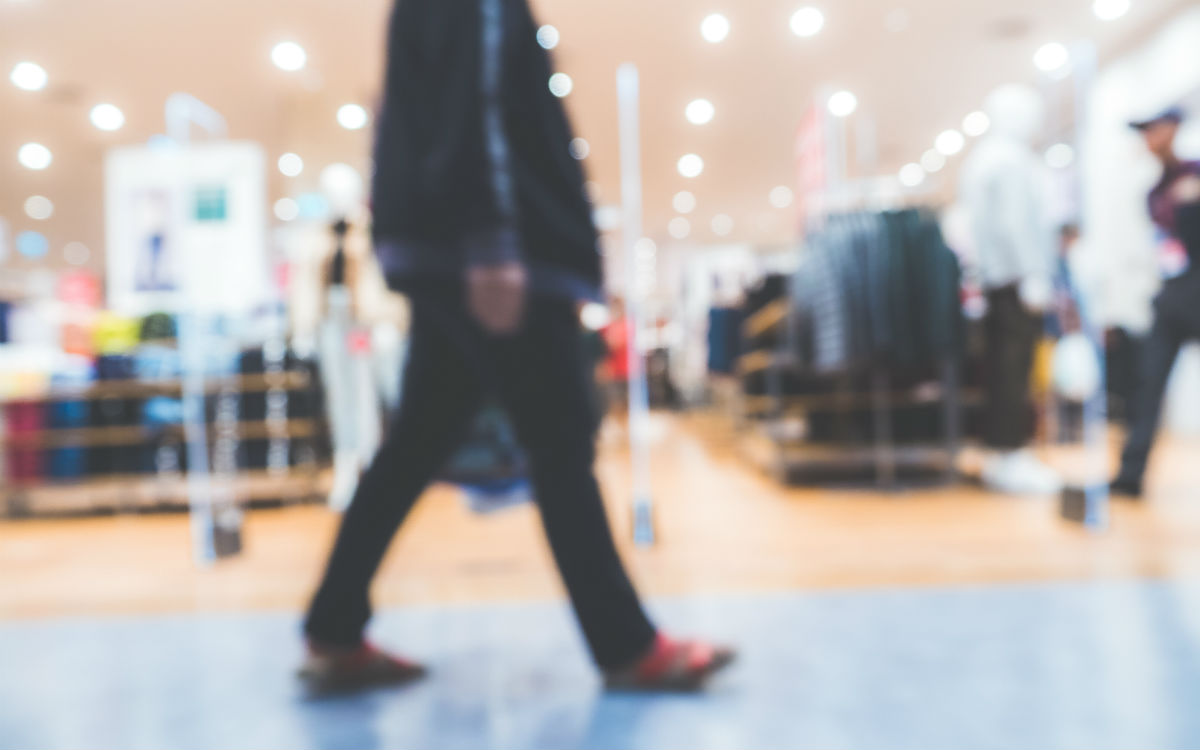 Famous UK fashion chain, New Look, has been the latest to hit headlines with news of 120 of its stores set to close in China. Reports allege that the company is halting overseas expansion to concentrate on improving its domestic marketing strategies. In a highly competitive environment where retailers are facing intense pressure to adapt to changing consumer trends, differentiation is key. Clearly, the lesson here is that infrastructural expansion does not yield the same profits as strategic targeting of existing visitors to gain higher sales value and quality conversion.
Retail analytics are key to gaining insight into in-store visitor interaction with the aim of improving products and services to increase ROI. It is critical for retailers to assess their businesses at a foundational level in order to expand profitably.
What can retail analytic tell you about in-store conversions?
In 1951, the Journal of Marketing recognised that 'customer buying habits or behaviour patterns are not permanently fixed, and certainly not sacred'. This is an interesting statement to contemplate considering how many modern brick-and-mortar businesses still refuse to let go of outdated notions about what their customers expect from their in-store experience. As a seller, you need to recognise and make time timely responses to the changing needs of your customers.
Retail analytics can provide sophisticated tools to gain behavioural insight which will inform the way you set out your advertising and marketing campaigns. Pouring money into poorly executed promotions will not result in conversions. Sometimes, a simple tweak could improve the effectiveness of your actions, but many companies will be slow to make impactful adjustments due to lack of penetrating observation.
The layout of your store will also largely determine what your customers see, how they interact with promotional offers and sales staff, and where you could optimise your floor space.
Discernment between customer and consumer is vital – the two are not interchangeable. A parent with purchasing power walking into your store should be reflected in your reports differently to the child accompanying him or her. Although the purchase may ultimately be for the child, it is often the buyer experience of the parent that you need to look at improving. The Vector 4D people counter has the intelligence to register height and weight metrics, enabling you to distinguish between individuals.
But what do customers actually do once they are in your store? Unless you are spending precious time analysing CCTV footage of your shop floor, you will not be able to understand where visitors are focusing their attention, or, more importantly, whether your sales staff missed opportunities to engage with the prospect. The Irisys people counters are able to recognise employees, creating an accurate picture of movements in your store.
The idea that volume of traffic equates to sales is redundant for online retailers as much as it is for brick-and-mortar businesses. Traditional people counters may be showing you elevated figures that leave you wondering where the sales are.
Firstly, accuracy is a factor – can your people counter cope with large groups of individuals entering the premises? Having accurate data helps you to proportion your services accordingly. Secondly, engagement, positive customer experience and the ability to find the product or service that meets or exceeds the visitors' expectation will be what leads to a sales conversion. The Vector 4D inspects not only how many people entered the store, but also how many walked out with a purchase. It can also further inform you what positive events triggered off the sale, helping you to formulate better practices.
Does people counting boost in-store profit?
The short and straight-forward answer to this question is, yes. In an economy where businesses are pushed to cut down costs and boost productivity, the first thing your people counter will be able to help you with is tracking unnecessary expenditure. By scheduling staff rotas to support your busiest times, you are eliminating the cost of unutilised human resources during quieter times.
Sometimes, implementing new store layouts or queuing systems may seem like a brilliant idea at the proposal stage, but your visitors' movement in-store may tell a very different story. Monopolising on the key data from your people counter will help you to make sound business decisions that minimise the risk.
As we mentioned at the start of this article, competitive edge and differentiation are the driving forces for financial success in the retail industry. Working harder and smarter to stand out from the crowd is what keeps businesses growing. Irisys people counters will show you how to quickly adjust stock levels to suit demand and take proactive measures to sharpen your campaigns. Don't wait to analyse your strategies on an annual or even quarterly basis, use real-time data to boost your profits in the moments where it matters most.
What about ROI?
The trouble with many advertising strategies is that you simply can't objectively measure what actions truly impact the return on your investment. Understanding dwell time helps you to understand what attracts your customers and what merely blends into the background. By studying the data, you can boost profits by tailoring your advertising to truly capture the interest of your audience.
Loyalty and goodwill keep customers returning to your store. We were recently thrilled to see Morrisons named the "Supermarket of the Year" at Britain's Retail Industry Awards after they recently implemented Irisys' Queue Intelligence system into their stores, achieving the shortest queue times in the industry. This is an excellent example of a retailer recognising what matters to their customers and catering for that need. As a result, they have seen consistent sales growth leaving us to believe that the proof is indeed in the people counter.