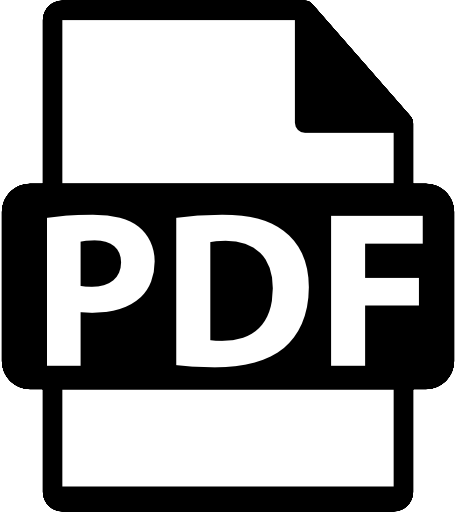 Download the PDF Version of this blog so you can share or read it later.
X
Get a PDF copy of this article so you can read or use it later
Social distancing, occupancy monitoring and how to count the number of people entering and exiting a building are all hot topics due to the ongoing COVID-19 pandemic. We recently published a blog post about how to measure occupancy for social distancing and in it we discussed how mobile apps can help.
In this blog, we decided to dive deeper in to this topic and take a look at 6 mobile apps that can help you count people and measure occupancy.
Jump to:
Android counter apps
(Apps listed in no particular order)
Counter Plus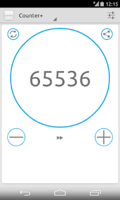 A simple counting app with a clean and uncluttered user interface. Counts can easily be incremented and decremented, however exporting count data for further analysis is not possible.
Price = FREE
Download Counter Plus from the Google Play Store
Klickr – Shared Tally Counter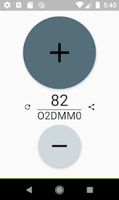 Another simple app with a clean interface. Big buttons make adjusting the tally count extremely easy and the added functionality of being able to share tally counts across multiple devices means this app can be used by staff to measure occupancy in buildings or stores that have multiple entrances and exits.
Price = £3.29
(Update 21/6/20 - Link removed. App no longer available.)
AllCounter – Count Everything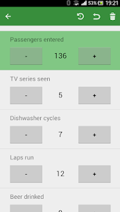 Keep track of people entering and exiting with this feature filled app that allows for an unlimited amount of counters, keeps a time stamped history log of count changes and has options to export this data to a CSV file for further analysis.
Price = £1.89
Download AllCounter - Count Everything from the Google Play Store
Apple counter apps
(Apps listed in no particular order)
Counter+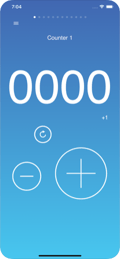 A simple and easy to use counter app with an extremely easy to use and nice looking interface. App features include support for several counters, ability to output counter value and download history of counter changes.
Price = FREE
Download Counter+ from the Apple App Store
People Counter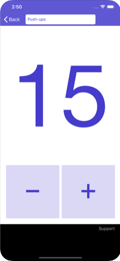 This people counter app has advanced functionality that enables it to work offline or connect to dashboard that can report entrances, exits, building capacity and the real time occupancy. Data collected through the app can also be displayed on screens using software provided with the app.
Price = FREE
Download People Counter from the Apple App Store
Doorman Counter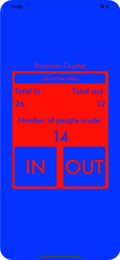 Featuring a striking colour scheme, this Doorman Counter app was originally designed for security staff at pubs and clubs to measure occupancy, making it perfect for logging entrances/exits and measuring the real time. Unfortunately this app does not have downloadable logs of count changes for further analysis.
Price = FREE
Download Doorman Counter from the Apple App Store
Whichever mobile counting app you choose, it will enable you to quickly and easily get started with measuring occupancy, however it is important to remember that whilst these apps may be free or very low cost, there is still investment required in the form of a staff member to operate the app. It is therefore essential that this is factored in and you consider how to maximise the value of occupancy data you are now collecting.
------------------------------------------
Don't want to manually count? Automate it ...
SafeCount by Irisys is a real time occupancy monitoring solution that delivers live occupancy data with visual warnings and alerts when limits are approached or exceeded. Designed to help businesses keep employees and customers safe during the current pandemic, SafeCount uses advanced people counting sensor and is a fast and cost effective way to measure occupancy.